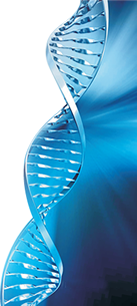 Advantage of working
with Harson
Quality with Commitment
Determination To Pursuit Excellence
Key Focus On Innovation &
Development
At Harson, we have one factor common to all our activities, single minded pursuit of excellence.
From preventing infections, managing life our product range is complete & has it all. It helps healthcare providers solve most of the challenges faced.
Our product range is a result of our experience and expertise combined with our core values of Quality First. Its development is based out of our research in-house.
More
Adrenaline Injection BP
Amikacin Sulphate Injection BP
Aminophylline Injection BP
Atracurium Besylate Injection USP
Atropine Injection BP
Bupivacaine In Dextrose Injection USP
Bupivacaine Injection BP
Chloroquine Phosphate Injection
Chlorphenamine Injection BP
Chlorpromazine Injection BP
Clindamycin Injection BP
Dextrose Injection USP
Diclofenac Sodium Injection
Dicyclomine Injection USP
Dobutamine Injection USP
Dopamine Hydrochloride Injection USP
More